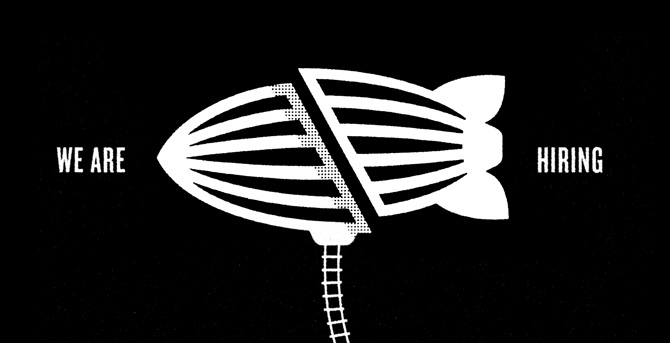 We're looking for: Graphic Designer (contract work, part time, with potential for full-time work)
Who We Are:
AIRSHP is a boutique design, branding and marketing agency founded by twin brothers Dustin & Evan Bozarth in Austin, TX.  We help startups and emerging businesses tell their stories thru branding & identity, custom website design & development, mobile app design & development, and social media marketing.  We've become known for our distinctive work in the concert and festival industries, the distilled spirits industry, the restaurant industry, and for our work with various tech startups.  We pride ourselves on taking interesting work with clients that trust and value our unique creative abilities.  In other words – clients come to us for the AIRSHP touch. Our standards are high.
Must Have:
An impressive online portfolio of recent work
Good command of your design tools (Photoshop & Illustrator at least)
The fundamentals: brand identity, layout, color, typography, web design skills
The means to work remotely (computer, internet, phone, Skype, etc)
Ability to follow direction and deliver compelling work
Ability to take very little direction and STILL deliver compelling work
Ability to both give and receive criticism and blunt feedback, constructively
Ability to communicate promptly, clearly and openly
Must be generally available during daytime hours for meetings and other communication
Web Skills:
Deep understanding of responsive design techniques, grid-based design, UI/UX best practices
Ability to take a web project from planning > wireframe > mockup > collaborating with developers > tweaking and redesigning details > completion
Passion for good user experience, common sense and attention to detail
Coding knowledge is a plus (HTML, CSS, etc)
Custom WordPress design experience is a plus.
If interested in working for a creative and thriving shop, e-mail your portfolio and examples to jobs@airshp.com.