We hope this message finds you well, the following is a primer for the uninitiated…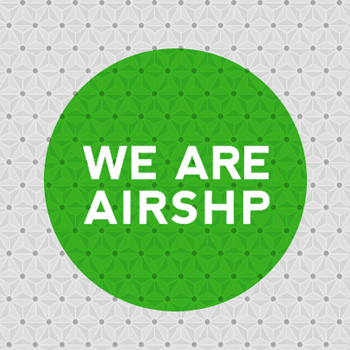 We've been around.
Although AIRSHP is new, as a 2-man team, we've been around the block a few times. We have a 12-plus year background doing quality design and development for the entertainment industry. We've spent most of our careers working for other firms and we've learned a ton along the way, but the day has finally come to set out on our own – to forge a company that is built from the ground up around us – our collective skills – our creative ideas – we've got something to say!
Who does what?
Dustin handles most of the development work and Evan handles the graphic design.. we share duties when it comes to creative and strategic services..
What kind of projects would you like to take on?
We prefer to take on projects that utilize our broad skill set – web design, logo, branding, internet marketing, social media strategy, user interface design, email newsletters, etc.. allowing the end result to communicate our clients' message consistently and effectively across all mediums. Ya Dig? If so, we are actively seeking new projects to sink our teeth into.. holla.